July/August 2012
Outlast Technologies Inc.
, Boulder, Colo., has named
Dirk Keunen
director of sales, Outlast Europe.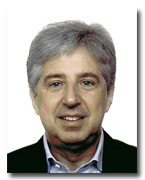 Keunen
OptiTex Ltd.
, Israel, has appointed
Ziv Leshem
vice president, Marketing & Business Development; and
Ofer Asif
vice president, Asia & Emerging Markets.
Cooley Group
, Pawtucket, R.I., has promoted
Deb Bedrosian
to director of human resources and social responsibility.
Thrace-LINQ Inc.
, Summerville, S.C., has named
Dennis St. Louis
director, sales and marketing.
ChromaScape Inc.
, Twinsburg, Ohio, has named
Paul Waidzunas
general manager, Solution Dispersions® brand.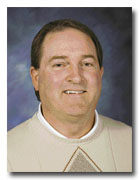 Waidzunas

Joseph Naranjo
, Los Angeles Trade Technical Institute, has received a Future Entrepreneur scholarship, sponsored by
Tukatech Inc.
, Los Angeles.
Tom Gildred
, CEO of Emerald Textiles, San Diego, has received
Ernst & Young
's Entrepreneur of the Year® award.

PurThread Technologies Inc.
, Durham, N.C., has named
Stephen Foss
chief technology officer;
Stanley D. Chamberlain
chief scientific officer; and
Michael Weldon
senior director of sales.
topcut-bullmer GmbH
, Germany, has appointed
Wolfgang Shih
general manager and
Jochen Cramer
sales manager; and has appointed
Anton Stahl
a member of the Board of Directors, New Jack group, effective January 2013.
UL Responsible Sourcing
, Los Angeles, has named
Dennis Cohen
vice president and general manager.

Kent Adhesive Products Co. (KAPCO)
, Kent, Ohio, has named
Joyce McCauley
plant manager.
The
Bremen Cotton Exchange
, Germany, has elected
Fritz Grobien
, Albrecht, Müller-Pearse & Co. Trade GmbH & Co. KG, president; and
Ernst Grimmelt
, Velener Textil GmbH, vice president.
July/August 2012
Advertisement