Hemp Goes Mainstream
Naturally Advanced Technologies' Crailar® hemp fiber, processed using innovative green technologies, is being commercialized for use in apparel and other textile products.
Janet Bealer Rodie, Managing Editor
H
emp has a long history of textile uses. Because of its inherent rot and abrasion resistance and high tensile strength, the bast fiber long was used in products such as sails and ropes. Its cultivation requires no pesticides, nor irrigation except in drought conditions, and it will grow in a range of geographical areas and climates. In recent years, as interest heightened in organically grown fibers and eco-friendly production processes, hemp found a niche market in organic apparel.
One early leader in that market, Hemptown Clothing Inc. - now known as Naturally Advanced Technologies Inc. (NAT), Portland, Ore., and Vancouver, B.C., Canada - has turned its attention to producing hemp fiber using innovative, eco-friendly processes. NAT subsidiary Crailar® Fiber Technologies Inc., Vancouver, in partnership with the National Research Council of Canada and the Alberta Research Council, has developed two hemp-processing technologies: Crailar Organic Fibers; and Crailar Advanced Materials.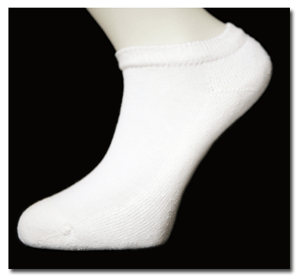 Soft, white Crailar® Organic Fibers can be processed on traditional cotton spinning systems and can be blended with cotton for numerous apparel applications.
In the Crailar Organic Fibers process, long hemp fiber is cut into 1.5- to 2-inch staple lengths and processed in a closed-loop enzymatic bath using specialized equipment to produce a soft, white fiber similar to organic cotton. "The processing system removes all the lignin - leaving a fiber that is fine, soft and completely separated, and can be carded and spun on traditional cotton spinning systems," explained NAT CEO Ken Barker.
Last year, apparel maker Hanesbrands Inc., Winston-Salem, N.C., sponsored trials at North Carolina State University's College of Textiles to assess the commercial viability of fabrics made with cotton/Crailar Organic Fiber yarns. The trials showed the addition of Crailar could provide significant cost savings owing to reduced shrinkage and dye uptake. The fabrics also exhibited increased tensile strength and wicking capabilities.
NAT has signed a joint development agreement with Hanesbrands that includes retrofitting dyeing equipment at a Hanesbrands plant to process Crailar/cotton for apparel products. Under another agreement, commission dyer G.J. Littlewood & Son Inc., Philadelphia, will process fiber for NAT's apparel partners and supply test samples to spinners. A trademark licensing agreement with industrial spinner Patrick Yarns, Kings Mountain, N.C., involves production of yarn for home furnishing and carpet products; as well as denim, workwear and other apparel.
Crailar Advanced Materials technology comprises a pulping process that does not use harsh chemicals and is more economical than traditional pulping equipment used in the kraft industry. Barker said the process maintains the integrity of hemp's cellulosic structure and increases yield.
The technology also uses a lyocell process to make an extruded yarn that can be modified to offer hydrophobic properties as well as its inherent hydrophilic properties. "This will be the first truly sustainable performance yarn," Barker said. In addition, the pulp can be used in bioplastics and is being tested for paper-making properties.
---
For more information about Crailar®, contact Ken Barker +604-683-8582; info@naturallyadvanced.com; www.naturallyadvanced.com.
September/October 2009
Advertisement