Mumbai Hosts IGATEX India
Organizers bring successful textile trade show to India.<b><i>TW</i> Special Report</b>
T
he International Garment, Textile & Leather Machinery, Accessories and Fabrics Exhibition (IGATEX) will take place Jan. 11-14, 2007, at the Bombay Exhibition Centre in Mumbai, India. Admission, open to trade visitors and professionals, is free and by registration only. The show will serve as a comprehensive sourcing destination targeting local and international buyers from South Asian markets. Nearly 300 exhibitors from 22 countries will spread over more than 20,000 square meters to display products to 20,000 expected visitors.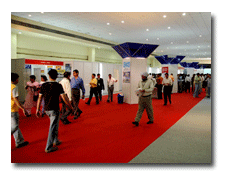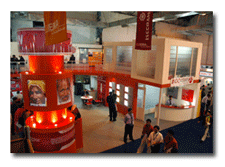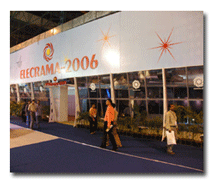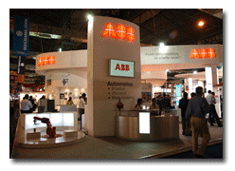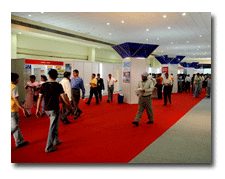 The Bombay Exhibition Centre in Mumbai, India, will host IGATEX 2007, which expects some 300 exhibitors.
India: A Golden Opportunity

The decision to hold an IGATEX show in India reflects the desire of Singapore-based co-organizer Conference & Exhibition Management Services Pte Ltd. (CEMS) to carry over the success of IGATEX Pakistan exhibitions into a nation that has rightfully earned a reputation as a growing industrial power. As the world's largest democracy and second-most-populous country, with more than 1.1 billion people, India has a growing urban middle class that has provided a skilled workforce, enabling the nation to employ 35 million people in its textile industry alone — India's second-strongest economic activity, CEMS reports.
This activity shows no sign of slowing down, as domestic manufacturers have invested $700 million in new equipment and mills in the last two years. In addition, deregulations and the elimination of quotas are expected to increase India's share of the global textile marketplace, according to World Trade Organization estimates.
India ships textile products to more than 200 countries. Ready-made garments make up more than 45 percent of those exports, and the majority of exports are cotton-based products. According to the US Department of Agriculture (USDA), India is now the second-largest cotton producer in the world, with 2006-07 production forecast at a record 20 million bales — up 1 million bales from last year. The USDA attributes this growth to increased exports to China, which ranks first in global cotton production. India also is the second-largest yarn spinner in the world, according to CEMS. The country's textile exports have grown an average of 11 percent annually over the last few years.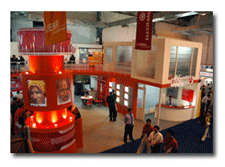 IGATEX India attendees will see product segments including:
• textile machinery and accessories;
• auxiliary equipment;
• bleaching and washing machinery;
• chemicals and dyes;
• cloth processing machinery and accessories;
• embroidery equipment;
• felting needles;
• heat-transfer equipment;
• inspecting, measuring and folding machinery;
• knitting machinery;
• spinning machinery and accessories;
• steaming machinery;
• testing equipment and controls;
• textile screen-printing machinery;
• weaving machinery and accessories;
• winding machinery; and
• yarn-processing machinery and accessories.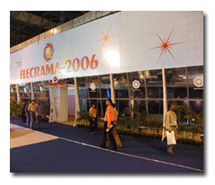 IGATEX India Partners And Supporters

Joining CEMS as a co-organizer is Chan Chao International Co. Ltd., Taiwan. The exhibition's strategic partner is Beijing-based China Texmatech Co. Ltd. — a textile machinery and technology import/export enterprise managed by the Chinese government. Its national strategic partner is India-based Asian Business Exhibitions and Conferences. Local supporting associations include the Textiles Committee of Government of India, Ministry of Textiles; Garment Exporter Association of Rajasthan; Madurai Spinners Association; South India Small Spinners Association; Indian Silk Export Promotion Council; South India Hosiery Manufacturers' Association; and Tirupur Exporters' Association.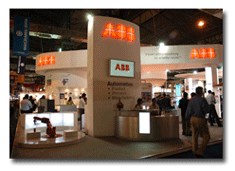 Bombay Exhibition Centre

Built in 1991, the Bombay Exhibition Centre (BEC), with 40,000 square meters of exhibition space, is the largest of its kind in India's private sector. Located along the Western Express Highway in Goregaon, the BEC is 10 minutes from national and international airports, and just 20 minutes from the city center. A variety of hotels - including six that are five-star - are within a 15-minute radius of the center. Shopping, sightseeing and entertainment also are nearby.
The 10th Five Year Plan Of India

The 10th Five Year Plan of India (2002-07) estimates a gross domestic product growth rate of 8 percent and an industrial growth rate of 10 percent. The plan's goal is to enable the textile and apparel industries to construct state-of-the-art manufacturing capabilities and sustain a global standing in manufacture and export of textiles and apparel; and confront pressure of import penetration while maintaining a dominant presence in the domestic market.
For more information about IGATEX India 2007, contact CEMS 65 6278 8666; fax 65 6278 4077; sales@cems.com.sg; www.igatex.com.sg/india06.


November/December 2006
Advertisement