Bulletin Board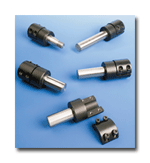 Stafford Manufacturing Corp.
, Wilmington, Mass., has made available rigid clamp-type coupling adapters that fit securely over an output shaft to extend its length or change the mating configuration.
The
Cashmere and Camel Hair Manufacturers Institute
, Boston and Milan, has formed the Superfine Wool Council to monitor and enforce labeling of fine and superfine wool products including apparel products, and to educate manufacturers and retailers about the importance of correct labeling. The council also offers product fiber testing at recommended laboratories.
Karl Mayer Textilmaschinenfabrik GmbH
, Germany, has updated its website,
www.karlmayer.de
.
Ashtabula, Ohio-based
Meese Orbitron Dunne Co.
has published new literature on the company's line of heavy-duty trucks and baskets.
ASTM International
, West Conshohocken, Pa., has published " STP 1462, Performance of Protective Clothing: Global Needs and Emerging Markets, 8th Symposium." The association also has added a new section to its website, www.astm.org, where visitors can access information on ASTM's global cooperation efforts.
Fairlawn, Ohio-based
Omnova Solutions Inc.
has added upholstery products to its Design Center, located at
www.omnova.com
.
Kaeser Compressors
, Fredericksburg, Va., has published a new SmartPipe™ product catalog. The company also has introduced the Kaeser Condensate Filter, designed to filter out oil and other contaminants in order to make water safe for disposal.
The
Industrial Fabrics Association International
, Roseville, Minn., has issued a call for entries for the 59th International Achievement Awards. Entries are due July 15. For more information, contact Christine Malmgren (800) 225-4324, (651) 225-6926; awards@ifai.com;
www.ifai.com
.
The
Specialty Graphic & Imaging Association
, Fairfax, Va., is accepting entries for its Golden Image and André Schellenberg Award competitions. Entries will be displayed at SGIA '06, to be held September 26-29 in Las Vegas. Entries and entry payments are due Aug. 21, 2006. For more information, contact (888) 385-3588;
www.sgia.org
.
The
Astrup Co.
, Cleveland, now offers ready-to-install Stationary Awning Kits.
The Research Triangle Park, N.C.-based
American Association of Textile Chemists and Colorists
has added the Water Resistance and Repellency training module to its Testing & Evaluation CD-ROM series.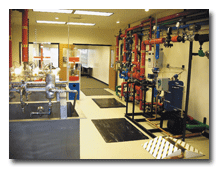 Spirax Sarco Inc.
, Blythewood, S.C., recently opened a fifth Steam Technology Training Center at its Midwest Regional facility in Lisle, Ill.
The
Textile Museum
, Washington, has published The Textile Museum Thesaurus, a compilation of the museum's cataloguing terminology.
The Cary, N.C.-based
Association of the Nonwoven Fabrics Industry
has published " Analysis: Nonwovens Industry in North America 2005-2010."
The
Carpet & Rug Institute
, Dalton, Ga., has awarded the Green Label +Plus environmental seal of approval to the Middleton, Mass.-based Bostik Flooring Group — a unit of Bostik Inc. — for its DURABOND® D-250™ and D-261™ moisture vapor barrier coatings.
The
American Filtration & Separations Society (AFS)
, Richfield, Minn., is now accepting abstracts for the 2006 AFS Topical Conference and Expo, to be held October 16-18 in Pittsburgh. Final manuscripts are due September 15. For more information, contact Suzanne Sower (612) 861-1277; fax (612) 861-7959; kssafs@mac.com;
www.afssociety.org
.
Interface Fabrics
, an Atlanta-based Interface Inc. company, now offers a line of Terratex environmentally-friendly fabrics for the hospitality market.
Bimba Manufacturing Co.
, Monee, Ill., has made available Sizing and Selection software for designing-in Bimba products.
Topog-E Gasket Co.
, Tulsa, Okla., has released a Technical Specification and Usage Guide on boiler maintenance safety.
May/June 2006
Advertisement