June 2005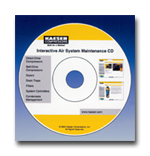 Kaeser Compressors Inc. , Fredericksburg, Va., has released a Spanish-language version of its Interactive Air System Maintenance CD. Also available in English, the free CD provides information on maintenance functions for rotary screw compressors, refrigerated and desiccant dryers, and filters and drains.
As part of the company's 175th anniversary celebrations, Woolrich Inc. , Woolrich, Pa., is accepting entries for the World of Woolrich Great American Display Contest. Open to any Woolrich account in good standing, the contest will take place during September and October. For more information, contact Cathy Staples (610) 258-5408; fax (610) 258-2660; imagespr@cs.com.

The Astrup Co. , Cleveland, has relocated its New Jersey distribution center to: 16 World's Fair Drive, Somerset, N.J. 08873-1345; (732) 868-8400; fax (732) 563-4400. Toll-free phone and fax numbers remain the same. In other company news, Astrup has added Solstis® 86 — which is 106.3 inches wide — to its line of Solstis solar-protection fabrics for windows and outdoor spaces.

Sullair Corp. , Michigan City, Ind., has launched its redesigned website at www.sullair.com. The site features information on the company's Air Metrix compressed air technology program, rotary screw air compressors, dryers and vacuum systems.

Cleveland-based PSC Inc. has launched a website at www.pscrfheat.com. The new site provides information on the company's heating, drying and curing process solutions, as well as special sections devoted to radio frequency drying.

Böhme Clopay GmbH , Germany — a subsidiary of Mason, Ohio-based Clopay Plastic Products Co. — has received Occupational Health and Risk Management System Certification from the Bavarian Department of Employment.

The Specialty Graphic Imaging Association (SGIA) , Fairfax, Va., has added the ASSIST bulletin board feature to its website — www.sgia.org. The feature was previously only available via phone and e-mail. SGIA members may now post technical and managerial queries directly to SGIA personnel and members via the ASSIST section of the site.

The Association of the Nonwoven Fabrics Industry , Cary, N.C., and the European Disposables and Nonwovens Association, Brussels, have published "Worldwide Strategic Partners: Standard Test Methods 2005," the first compilation of US and European test methods for engineered fabrics and nonwovens.

The Freedonia Group Inc. , Cleveland, has made available " Coated Fabrics," a study of the worldwide coated fabrics market.

"The Consumer Guide to Non-Contact Level Gauges" — written by David W. Spitzer and Walt Boyes — is now available from the Research Triangle Park, N.C.-based Instrumentation, Systems and Automation Society .

Z-Laser GmbH has relocated to: Merzhauser Str. 134, 79100 Freiburg, Germany; 49 761 29644 44; fax 49 761 29644 55; info@z-laser.de; www.z-laser.com.

Bimba Manufacturing , Monee, Ill., has released a new catalog that consolidates information from five of its inch-series catalogs.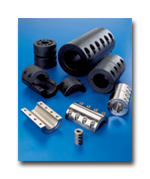 Wilmington, Mass.-based Stafford Manufacturing Corp. now offers a line of clamp-type rigid shaft couplings. Available in a wide range of materials, sizes, configurations and finishes, the couplings are designed to meet almost any application requirement.
ASTM International , West Conshohocken, Pa., has formed Committee E56 on Nanotechnology to develop international consensus standards, definitions, terminology and procedures for nanotechnology and nanomaterials. For more information, contact Pat Picariello (610) 832-9720; ppicarie@astm.org; www.astm.org/COMMIT/ E56.htm. In other news, ASTM Committee E18 on Sensory Evaluation of Materials and Products is in the process of developing a new standard — tentatively titled Guide for Sensory Proficiency — that outlines the education and experience necessary to become a sensory professional. For more information concerning the proposed standard, enter WK7661 in the website search box found at www.astm.org.
June 2005

Advertisement