Focus On Floor Tek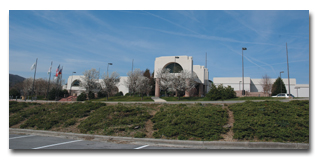 Floor Tek Expo 2005 will take place at the NorthWest Georgia TradeandConvention Center.
T his spring, floor covering professionals will once again converge on the NorthWest Georgia Trade & Convention Center in Dalton, Ga., to attend Floor Tek Expo 2005 - the only international flooring manufacturing trade show dedicated to the production and materials of the industry. The expo will take place Tuesday, May 17, from 8:30 a.m. to 6:00 p.m.; Wednesday, May 18, from 9:00 a.m. to 6:00 p.m.; and Thursday, May 19, from 9:00 a.m. to 2:00 p.m.
Organized and sponsored since 1994 by the American Floorcovering Alliance (AFA), this will be the third consecutive show at which Floor Tek has offered a broadened scope that includes all flooring surfaces, from carpet, hardwood, vinyl and laminate to stone and non-traditional surfaces.
The expo attracts an impressive array of exhibitors - more than 85 are expected this year - and visitors who typically include mill owners, CEOs, purchasers, plant managers and product engineers. Attendance is free of charge.
"It is a very targeted opportunity to meet with our specific industry, and that makes it cost-effective for everyone exhibitors and attendees," said Wanda Ellis, executive director, AFA.
Adding Value
The AFA recently asked an independent consulting agency to survey some of the highest-ranking executives of major carpet manufacturers in order to find out what they think Floor Tek Expo 2005 should offer visitors and exhibitors.
The survey found that the executives like Floor Tek because it affords them the ability to see suppliers all at once, gather information on competing equipment, visit with industry peers and preview equipment cost-effectively.
Those surveyed said they want to see more exhibits, samples, equipment in operation, technical videos, pilot equipment, lab equipment, weigh scale companies and the latest industry innovations.
The survey also found that attendees of Floor Tek seminars would like the seminars to offer panel discussions with question-and-answer sessions; a maximum duration of one hour per seminar; and topics that include extrusion advances, energy conservation, process control techniques, new software applications, recycling and backing.
The AFA has tried to organize Floor Tek Expo 2005 around these results to provide attendees and exhibitors maximum value.
The Venue
The NorthWest Georgia Trade & Convention Center offers visitors and exhibitors a number of facilities, including 143,500 square feet of exhibit and meeting space on two levels, that will make their participation at the expo easier and more convenient. The OptiLink Cyber Lounge, which opened at the beginning of this year, offers wireless and desktop Internet access, a big-screen television, local newspapers, comfortable and casual seating, and gourmet coffee service.
Special Events
In addition to the exhibits, Floor Tek Expo 2005 also will offer a number of special events. The opening ceremony will be held the morning of Monday, May 16, at the convention center. The ceremony will include a VIP panel discussion, which will be chaired by Marilyn Helms, Ph.D., endowed chair, professor of management and director of the Center for Applied Business Studies at Dalton State College. The panel will offer a forum for discussion of issues relevant to and affecting the floor covering market today.
Seminars to be presented by Electric Motor Sales & Services, Dalton, Ga.; and Square D Co., a global brand of Paris-based Schneider Electric, will be held on Tuesday. Seminar topics will include: arc-flash hazards and NFPA 70E requirements; 2005 NEC 5/409/ UL508A code and standards; and machine safety.
An invitation-only barbecue dinner sponsored by a number of companies will be held Wednesday evening at the nearby Wingate Inn.
Golf Tournament
A golf tournament sponsored by the AFA will be held Monday at the Dalton Golf & Country Club. Sign-in will begin at 10:30 a.m., and play will begin at 11:30 a.m. (soft spikes only). It will consist of 32 four-player teams, and will follow Fort Lauderdale Scramble rules. Box lunches and drinks will be served to all players and sponsoring company representatives.
An awards presentation will be held immediately following the golf tournament. Prizes will be awarded for first, second and third place. Players Awards will be given to competitors with the longest drive, and straightest drive, and those closest to the pin. For more information, please see the Tufters on the Turf Annual Golf Tournament registration form in this guide. Completed tournament registration forms must be received by May 9.
Best Of Floor Tek Awards
First presented in 2003, the Best of Floor Tek Awards focus national recognition on individual and corporate flooring innovators. Sponsored by the AFA, the awards competition fosters excellence in a number of areas including environmental responsibility, innovative products or methods, individual leadership and historic industry contributions. This year's prizes will be awarded at the Best of Floor Tek Awards banquet, which will be held Tuesday, May 17, at 7:00 p.m., at the Dalton Golf & Country Club.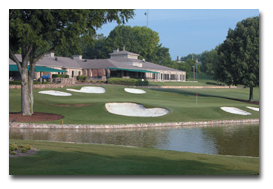 The Best of Floor Tek Awards banquet andTufters on the Turf golf tournament willbe held at the Dalton Golf & Country Club.
The Best of Floor Tek Award categories include:
Individual Leadership Award: recognizing the best individual industry
Environmental Award: recognizing the best practices in environmental responsibility in 2004;
Product/Method Innovation Award: recognizing the most innovative contribution of products or methods in 2004; and the
Contribution to the Industry Award: recognizing the historical contribution by a company to the industry as a whole.
"In addition to giving the winners industry-wide recognition, the Best of Floor Tek Award is a very good way to provide added motivation and gives special recognition to people within an organization," Ellis said. "It also builds competitive spirit and builds an appreciation for best practices."
For more information, please see the Best of Floor Tek Awards nomination form in this guide.
Traveling To The Expo
Not yet made travel or accommodation plans for Floor Tek Expo 2005? The AFA has named Admiral Travel Inc. the official travel agent for the show. For more information on getting to, staying in and traveling from Dalton, contact Hassan Ramadan (770) 956-0900, (800) 822-2727; h.ramadan@att.net.For those who plan on arranging their own accommodations in Dalton, the town offers a wide range of options:
Courtyard by Marriott (800) 321-2211
Days Inn (800) 329-7466
Hampton Inn (800) HAMPTON
Country Inn and Suites (888) 201-1746
Wingate Inn (800) 228-1000
Comfort InnandSuites (877) 424-6423
Best Western Inn of Dalton (800) 780-7234
Motel 6 (800) 466-8356
Jameson Inn (800) JAMESON
Travelodge (800) 578-7878
---
For more information about Floor Tek Expo 2005, contact the American Floorcovering Alliance (706) 278-4101, (800) 288-4101; fax (706) 278-5323; afa@americanfloor.org; www.americanfloor.org; www.floor-tek.com.


April 2005
Advertisement