ATME-I, IFAI Expo To Co-Locate In 2006
Organizers of the American Textile Machinery Exhibition-International® (ATME-I®) and the Industrial Fabrics Association International (IFAI) Expo are joining the trend to co-locate exhibitions in order to consolidate marketing efforts and offer exhibitors a more efficient venue by attracting a larger audience to each event simultaneously.

The American Textile Machinery Association (ATMA), Falls Church, Va., and England-based Mack Brooks Exhibitions Ltd. co-owners of ATME-I 2006 and IFAI, Roseville, Minn., will co-locate their exhibitions under the umbrella of Megatex, which will be held Oct. 31 through Nov. 4, 2006, at the Georgia World Congress Center in Atlanta.

"[Megatex will demonstrate] to global interests that there is a community of organizations and companies in the US that are, and will continue to be, commercially viable from a US base," said Clay D. Tyeryar, CAE, president, ATMA.

Joe Oakey, vice chairman, ATMA, and president, American Monforts LLC, Charlotte, said the super-show "will serve the broadly defined textile interests of the Americas. Its anticipated magnitude is based on the re-formed and expanding US, Canadian, Mexican, Central American and to some extent, South American textile interests. Megatex will serve multiple and related interests, at one time, in one place, efficiently and conveniently."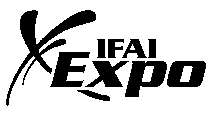 November 2004
Advertisement