EMS-GRILTECH Opens Pilot Plant For Staple Fibers
EMS-GRILTECH, Switzerland, recently opened a new pilot plant for the production of staple fibers and yarns. The plant can process any thermoplastic polymer having a melting point of up to 350°C and can produce filaments measuring from 1.7 decitex (dtex) to 200 dtex.

The company currently produces a range of specialty Grilon polyamide fibers that have different melt points, and offer enhanced heat or chemical resistance and abrasion resistance. It expects to test new polymers and techniques at the new plant, and plans to extend its product range of bicomponent fibers and yarns.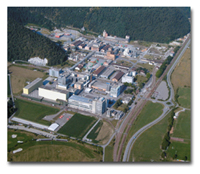 November 2004
Advertisement