Selling Our Future
Executive Forum: George Shuster
A
esop tells the story of a cat that came upon a metal file covered with oil. The cat began licking. So intent was it in consuming the oil, however, that it did not notice the point at which the oil was gone and it was destroying its tongue - sucking its own blood, consuming the means of its future nourishment. Our government is that cat. And we, the tongue, voice both our unity, and our desperation. We are indeed united behind the concept that US trade policy is seriously flawed. And why are we united? The answer is simple: because US trade policy is seriously flawed.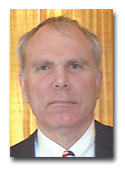 Importers have hijacked US trade policy. They call it "free trade," but that is a cynical lie. It is import maximization. The importers' goal is to make as much as possible elsewhere and ship product back to the United States as cheaply and easily as they can. US trade policy has set up a world in which our exports are punished and our imports rewarded.
Take tariffs. You typically won't hear this, because it's lost in being branded "protectionist," but the average US tariff is 1.6 percent. Our exports face 40-percent tariffs. A similarly huge discrepancy punishes us in all the other conditions of trade: non-tariff barriers, governmental regulation, state sponsorship of businesses, and the like. Any decent economist could tell you what will result: When one activity - US exports - is heavily taxed, and another - US imports - is lightly taxed, the result will be exactly what has happened - too few exports, too many imports. So, the largest trade deficit in the history of the world is self-inflicted - not just the result of so-called inevitable global forces.
The record trade deficit is unsustainable and extremely harmful. Among its devastating effects are:
• the loss of millions of good manufacturing jobs - hollowing out one manufacturing sector after another;
• the devaluation of the dollar;
• the transfer of US assets to foreign ownership on a massive scale;
• disparate impacts on disadvantaged groups;
• devastation of families and communities; and
• compromise of national security, among others.
Our economy and social fabric are being torn apart. This economic issue is becoming a political one. In a democracy, when citizens sense a wide gap between what is right and what is happening, they move progressively from disappointed and frustrated to bitter and desperate. This is a political season. Our would-be political leaders had better take note of how US trade policy is ruining our country, and how desperate our citizens are feeling. The continued offshoring of America's jobs and its wealth is an issue that more and more Americans, including many in the service sector, are deeply concerned about. We are literally selling our future and our children's futures to China and other countries that don't play by the rules. What our workers need is a government that is as aggressive on their behalf as China is on [behalf of] its workers.
There is an old Dutch maxim that says the best way to maintain what is good is to continue using the methods by which it was acquired. America attained its greatness and prosperity by the economic enterprise of its manufacturing. It can only keep it by the same means.
---
Editor's Note: George Shuster, CEO, Cranston, R.I.-based Cranston Print Works Co., recently presented this speech to a national press gathering focused on the US textile industry policy summit for 2004.

Shuster joined Cranston Print Works Co. in 1978. He has served on its Board of Directors since 1981 and was elected president and CEO in 1991, and chairman in 2000. Prior to joining Cranston, he was a partner of Providence, R.I.-based law firm Edwards & Angell. He is a Phi Beta Kappa graduate of Yale University and has earned graduate degrees from the Massachusetts Institute of Technology (MIT) and Yale Law School. He was a National Scholar and National Merit Scholar at Yale, and a National Science Foundation Fellow at MIT.

March 2004
Advertisement