March 2004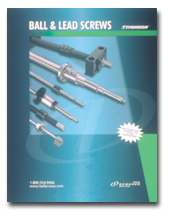 The 104-page "Ball & Lead Screws" catalog recently released by
Danaher Motion
, Mayfield Heights, Ohio, provides details of its line of Thomson™ lead screws, ball screws, ball splines and components.
Filtration Group Inc.
, Joliet, Ill., has launched "Filter Talk," its monthly company newsletter.
England-based
Woodhead Publishing Ltd.
, in association with the Textile Institute, also based in England, has released three new textile publications: "Environmental Impact of Textiles," by Keith Slater; "Textile Processing with Enzymes," by Artur Cavaco-Paulo and Georg Gübitz; and " Handbook of Yarn Production," by Peter R. Lord.
Marland Clutch
, Burr Ridge, Ill., has launched
www.marland.com
, a website with such interactive features as product brochure, product manual and literature downloads; a sales representative locator; and drop-down menus.
The "Performance Release Coatings" brochure from Winchester, Mass.-based
Metallized Products Inc. (MPI)
provides an overview of MPI's custom silicone and castable release coating developments, standard release films and papers, and contract manufacturing.
"AC MicroDrives — Macro Solutions - Micro Size," a new CD from
Yaskawa Electric America Inc.
, Waukegan, Ill., includes a library of product information, application data, schematics and selection guides for the company's J7, V7, V74X and V7N MicroDrives.
Bimba Manufacturing Co.
, Monee, Ill., has revised its automation products catalog to include an updated PneuMoment™ section and information on the company's new line of Extruded Thruster products.
Project entries are being accepted for the Roseville, Minn.-based
Industrial Fabrics Association International's (IFAI's)
2004 International Achievement Awards. Awards will be presented at IFAI Expo 2004, to be held Oct. 27-29, in Pittsburgh. The deadline for entries is July 15. For more information, contact Christine Malmgren (651) 225-6926; cmmalmgren@ifai.com.
John Boyle & Co. Inc.,
Statesville, N.C., now offers a 10-year limited manufacturer's warranty on its 19-ounce Boyle Technical Fabric (BTF-19™) for awnings, tents and light structures.
New and refurbished parts for spoolers, coning machines, traverse and parallel winders, and crosswinders for the textile, medical and wire industries are available from West Warwick, R.I.-based
Standard Mill Machinery Corp
.
Dow Chemical Co.
, Midland, Mich., has increased the price of propylene oxide by 4 cents per pound.
England-based
Rapra Technology
now offers on a subscription basis more than 800,000 full-text documents at
www.polymerlibrary.com
.
V2 Composite Reinforcements Inc.
, Auburn, Ala., has achieved ISO 9001:2000 certification.
The "KSC-04" brochure from
Emerson Power Transmission
, Ithaca, N.Y., details the expanded services of its Kop-Flex Service Center Program.
Bridgewater, N.J.-based
National Starch and Chemical Co.
's Vinamul Polymers business unit has increased by 2 cents per wet pound the price of acrylic, vinyl acetate homopolymer and copolymer emulsions, and ethylene-vinyl acetate emulsions.
Magnetic Technologies Ltd.
, Oxford, Mass., has introduced a variety of new Eddy Current Clutches for rewinding thin web material. The clutches feature no wearing parts and have no powder, thus preventing leaks and contamination of the end-product.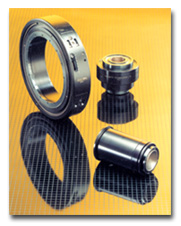 Magnetic Technologies' Eddy Current Clutches
Southington, Conn.-based
Baumer Electric Ltd.
has launched a new website,
www.baumerelectric.com/usa
, dedicated to its customers in the United States and Mexico.
The field service department of Ronkonkoma, N.Y.-based
Testing Machines Inc.
has achieved ISO 17025:1999 accreditation.

March 2004
Advertisement