Gerber Technology Launches First Chinese-Built Product
Gerber Technology, Tolland, Conn., a business unit of Gerber Scientific Inc., South Windsor, Conn., plans this month to launch the Infinity AE ink-jet plotter its first product manufactured in China through its Shanghai-based subsidiary Gerber Scientific (Shanghai) Co. Ltd.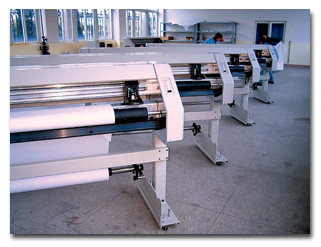 The Infinity AE ink-jet plotter from Gerber Technology,which debuts this month, is the first Gerber product to be manufactured in China.

"We designed this product specifically for the Chinese market," said James Arthurs, president. "We're manufacturing it in China for China. By sourcing and manufacturing in China, we can also pass along savings in freight, shipping costs and import duties directly to our customers."
The company currently has 21 sales and service offices located throughout China its second-largest market after the United States that serve more than 1,500 customers. Gerber Technology plans this year to open two more offices in China and to launch more locally-built models in the Chinese market.
June 2004
Advertisement