STA Elects Officers, Plans Symposium
At its 96th annual meeting, held last month on Hilton Head Island, S.C., the Gastonia, N.C.-based Southern Textile Association (STA) elected Russell W. Mims Jr., Buhler Quality Yarns Corp., to serve as president. Mims succeeds Lee Thomas, Parkdale Mills, who now is chairman of STA's Board of Governors.
Mitch Hensley, Ramtex Inc., was elected first vice president; George Abbott Jr., Inman Mills, second vice president; and Khal Shreitah, Carolina Mills Inc., member-at-large. Lillian Link continues as secretary/treasurer. Elected to four-year terms on the Board of Governors were: Emmett Davis, Celanese; Christina Graham, Wellstone Mills; Wardlaw Hamrick, Hamrick Mills Inc.; Jay Self, Greenwood Mills Inc.; Bill Steen, Central Textiles; and Jim Thomas, GTP Greenville. Mike Freeman, UCO Fabrics; Donald Arrowood, Ameritex Yarn LLC; and David Schmidt, Weavetex Inc., were elected to fill unexpired terms on the board.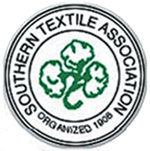 The association presented the David Clark Award for distinguished leadership and service to Joe A. Miller, STA's president in 1993-94. The award honors past presidents who have continued to serve STA and the industry for at least 10 years after their terms have ended.
In other news, STA will hold a symposium Aug. 19 at the North Carolina Center for Applied Textile Technology (NCCATT), Belmont, N.C. Titled Creating Products Your Customer Wants, the event is targeted to retailers, textile manufacturers and industry suppliers, with a goal of showing retailers the benefits of working with North American textile manufacturers, according to Bill Gray, Murata Machinery USA Inc., a member of STA's Board of Governors and the symposium planning committee.
Gary Moore, product integrity director, Gap Inc., will lead off the symposium with a speech outlining what retailers need from North American textile manufacturers. Industry leaders then will present papers concentrating on new product and market developments. In addition, Gray said, NCCATT's facilities, equipped with technologically advanced machinery and equipment, will be open for demonstrations.
July 2004
Advertisement