DuPont Expands Sales Network, Introduces Inks
Wilmington, Del.-based DuPont Ink Jet recently added Turkey-based Graphic Color Ltd. to its DuPont Artistri sales and marketing network.

"DuPont is extremely pleased to have Graphic Color Ltd. as a sales agent for DuPont Artistri in Turkey," said Marco Torri, regional sales manager, textiles, Europe. "The company's strong presence in the textile CAD/CAM industry, the quality of service [it] provides and [its] customer service excellence were major factors in selecting [Graphic Color] as an agent."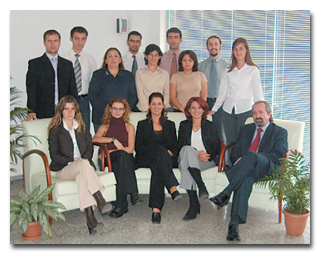 Graphic Color Ltd.'s sales team has joined the DuPont Artistri sales and marketing network.

In other company news, DuPont Ink Jet has introduced D700 disperse dye inks for use with the DuPont Artistri 2020 digital textile printer. Available as an eight-color set in 1-liter sealed cartridges, the water-based inks are designed for short to medium production runs on polyester and polyester-blend fabrics.


April 2004
Advertisement