Industry Lobbyists Seek Unity On Trade
James A. Morrissey, Washington Correspondent
O
ne of the primary goals of the late Chuck Hayes as president of the American Textile Manufacturers Institute (ATMI) was to develop a means for the textile industry to "speak with one voice" in dealing with the federal government on international trade issues. A major step in that direction was the formation of the American Textile Alliance, which today is an umbrella organization for 17 fiber and textile trade associations that are attempting to present such a united front. However, while the alliance and its component parts were able to reach a consensus in many areas, the industry became severely divided over some of the provisions in the free trade agreements with Caribbean and African nations, as well as other issues.
As the administration moves forward with an ambitious trade agenda, including free trade agreements with Central and South American nations and the far-reaching trade liberalization negotiations under way at the World Trade Organization (WTO), the question is whether all the pieces can be put together again. At the moment, textile industry lobbyists in Washington say they are hopeful, but it is not a given.
ATMI has issued an eight-point plan insisting, among other things, that there be no further tariff cuts until other nations bring their tariffs into line with those in the United States; that actions be taken to correct the currency imbalances that are placing US products at a competitive disadvantage; and that the US government do a better job of enforcing existing trade laws and regulations. The American Textile Trade Action Coalition (ATTAC), which has had its differences with ATMI in the past, is in general agreement with ATMI's proposals; and the National Textile Association's and American Yarn Spinners Association's policies also are in sync.
It remains to be seen if differences, such as those that arose between US yarn manufacturers and knitters in connection with the Caribbean free trade agreement, can be resolved. Textile lobbyists believe it is important to work out differences "within the family" and not get into a public dispute, which only plays into the hands of the opposition.
Above and beyond the efforts of the textile alliance and the other associations, ATTAC — the coalition of textile companies and the labor union UNITE — is planning a broad education program designed to encourage congressional and other local and overseas trade policy officials to take a hard look at the impact US and WTO trade policies are having on jobs. The coalition plans, for example, to explore the possibility of forming alliances with overseas countries that stand to lose at least as much as, if not more than, the United States if all textile quotas are removed in 2005. In the belief that scores of countries will be hurt by a huge surge of imports from China in a quota-free world, ATTAC hopes to convince other countries that quotas may not be all that bad after all.
In connection with the new homeland security efforts, ATTAC will propose that the US Department of Defense's Buy American procurement policies be extended to all government agencies involved in homeland security.
Rules Liberalized For Displaced Workers
The US Department of Labor has announced new procedures for providing adjustment assistance to workers who lose their jobs as a result of imports. The new regulations will be of particular importance to textile workers as import competition continues to grow, resulting in more plant closings and layoffs. The new rules, stemming from a law passed late last year, expand the type of assistance available and shorten the timetable for workers to become eligible for assistance.
Among the benefits now being offered are various types of job training, job search and relocation allowances, financial assistance while enrolled in training, a health insurance tax credit and special training programs for older workers. Most of the benefits apply to adjustment assistance petitions received on or after November 4, 2002.
The new regulations also shorten the time frame in which applications for assistance must be acted upon. Under the old law, the Labor Department was required to act on petitions within 60 days, but as a practical matter, it often took up to 100 days. The new law mandates that reviews of petitions must be completed within 40 calendar days. To accomplish this, the department said it is streamlining its review process.
Another interesting twist — if a company anticipates a plant closing or layoffs, it can notify the Labor Department 60 days in advance, and it is possible the assistance could become available by the time the layoffs actually take place.
OSHA Postpones Reporting Requirements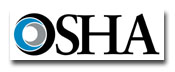 The Occupational Safety and Health Administration (OSHA) has postponed two record-keeping and reporting requirements that were causing problems for textile and other manufacturers. With new reporting requirements going into effect this past January 1, OSHA said it would delay at least for a year implementation of reporting requirements for work-related hearing injuries and musculoskeletal diseases (MSD).
OSHA concluded the MSD reporting requirement should be put off until the agency can develop an appropriate definition of "ergonomic injuries." The agency said its proposal was creating confusion and uncertainty, and it would be best to put it off until it can be considered as part of a more comprehensive program to address repetitive motion injuries. Both government and industry health and safety experts have had difficulty determining exactly when an injury is work-related and when it is due to some other activity or condition.
In announcing the hearing-reporting postponement, OSHA cited "ongoing concerns" about the level of hearing loss that should be considered a significant health condition. Agency officials believe it is important to continue gathering data about hearing loss, and that the delay should help clear up confusion when a final requirement goes into effect in 2004.
China Trade Report
Cites Both Progress And Problems
The US Trade Representative (USTR) has sent Congress a report on China's compliance with WTO requirements. The report cites both "significant progress" and "serious concerns" in areas where there has been little or no progress. The 55-page annual progress report, mandated by Congress, makes no specific mention of textile and apparel trade, but it deals with a number of textile-related areas including tariffs and non-tariff barriers, protection of intellectual property, and customs and trade administration.
With respect to protection of intellectual property rights, the report says China has made what it calls "significant improvements" in the framework of laws and regulations, but the problem lies with enforcement. Enforcement is done in China, and there does not seem to be much commitment to do anything because piracy of designs and products is a popular and lucrative practice. It remains one of the major sticking points in textile and apparel trade negotiations.
Another ongoing problem area cited by the report involves tariff rate quotas (TRQ), which have an impact on exports of US cotton. TRQs permit a specified level of imports to enter the country duty-free. US cotton growers do not believe imports are being administered properly, and the report names TRQs as one of the "especially contentious" issues between the United States and China.
The report does not address the question of illegal transshipments from China, a major bone of contention among US manufacturers, probably because the transshipments are not viewed as being directly involved in the context of China's accession to the WTO. But they remain a major problem in the eyes of the US government and textile manufacturers.
The USTR concludes that "despite the compliance problems that arose over the course of the past year, most private sector representatives remain enthusiastic about the actual and potential benefits for US industry from China's WTO membership."
February 2003
Advertisement