Gore Develops Rastex Type 4300 Fiber For Weaving Applications
Elkton, Md.-based W.L. Gore & Associates Inc. has added an expanded PTFE (ePTFE) fiber, Rastex® Type 4300 Weaving Fiber, to its line of ePTFE products for dry filtration applications.

Gore claims the new fiber offers two important properties: higher strength at ambient and elevated temperatures; and reduced material costs in addition to maintaining the low shrinkage properties of all Rastex fibers.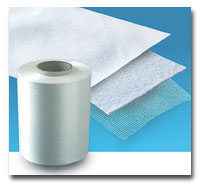 Gore has added Rastex® Type 4300 to its line of ePTFE fibers.

Gores material strength tests have shown a 19-percent higher tenacity at 25°C and a more than 50-percent higher tenacity at 232°C than the most comparable ePTFE fibers. This increase in strength can reduce material costs by allowing for a lower-denier fiber to be used in the scrim without compromising overall scrim strength.


February 2003
Advertisement