Glen Raven Renames Division To Reflect Broader Capabilities
Glen Raven Renames Division To Reflect Broader CapabilitiesGlen Raven Inc., Glen Raven, N.C., has changed the name of its Burnsville, N.C.-based Filament Fabrics division to Glen Raven Technical Fabrics LLC. We felt Technical Fabrics more aptly captured what we are all about, said T. Scott Gillam Jr., division president. Through our internal and external partnerships, we are capable of providing solutions for most fabric requirements.We have a state-of-the-art fabric mill capable of producing fabrics in deniers [d] from 30d to 2,500d. Obviously we have plain weaves, but also offer our customers patterns in a full spectrum of tightness from mesh to very low air permeability, he added.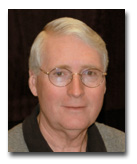 T. Scott Gillam Jr., president, Glen Raven Technical Fabrics LLCFabrics are available in more than 300 fiber formulations. Fibers include acrylic, nylon, polyester and polypropylene. In addition, the companys research group will engineer fabrics to customer specifications.Glen Raven has launched a new website, www.glenraventechnicalfabrics.com, for the renamed division. It can be accessed from www.glenraven.com.
December 2003
Advertisement