ACIMIT Expands Horizons
New partnership, trade fair add value for members.
The Italian Association of Textile Machinery Producers (ACIMIT), determined to provide its members with innovative opportunities and solutions, has developed several new strategies.ACIMIT recently announced a new partnership with FILO, the Italian trade show focusing on yarns, fibers, textile design, and finishing for woven and knitted fabrics. FILO, to be held Oct. 23-25 at Villa Erba on Lake Como, will formally consolidate the partnership and will establish the participation of ACIMIT member companies at the show. FILO widens the scope of the show with the new Textile Machinery Forum. In conjunction with ACIMIT, this new area is dedicated to machinery and accessories manufacturers, and will present new technologies and processes for spinning and weaving. Italian machinery companies participating in the forum include Cognetex, Comez, HTP Unitex, Incas, Itema, Jaeggli Meccanotessile, Mazzini Ici, Omega Center, Orizio Paolo, Pilotelli, Santoni Group, and Sperotto Rimar. New Show LaunchedACIMIT also annnouced a brand-new trade fair dedicated to knitting and finishing machinery. Te4Tex - Technology for Textile will be organized by ACIMIT Servizi (promoter and organizer of trade fairs) and sponsored by ACIMIT and Cematex, the group representing European textile machinery producers.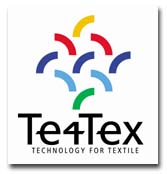 The show will be held every four years, the first edition being held in Milan, Nov. 18-22, 2005. Exhibition sectors include crochet and flat, circular and warp knitting machines and accessories; pretreatment, dyeing, printing and finishing machinery and accessories; products and equipment related to the knitting and finishing industries; and yarns, fibers and textile design.The mass proliferation of meduim- and small-sized trade fairs, which also often have a local nature, convinced ACIMIT to satisfy the needs of our member companies who were ever more frequently asking for a reference point in the four-year period between editions of ITMA, the main world trade fair for the sector, said Dr. Alberto M. Sacchi, president, ACIMIT.Sacchi said ACIMIT selected Milan as the venue for the show because, in addition to being easily reached by operators from the Mediterranean region (North Africa and the Middle East) and Europe, its prime location brings together north and central Italy the heart of production for Italian machinery, textiles and clothing.According to ACIMIT figures, the demand for textile knitting and finishing machinery in Europe and the Mediterranean region is worth approximately 3.6 billion euros.The main worldwide exporters of machinery for knitting in 2000 were Germany (more than 1.1 billion euros, 32 percent of the market), Japan (870 million euros, 24 percent) and Italy (490 million euros, 14 percent). In the finishing sector, the main exporters of machinery in 2000 were Germany (900 million euros, 26 percent of the market) and Italy (530 million euros, 15 percent).
October 2002
Advertisement