Duflot Industrie
High-tech nonwovens focus provides future growth opportunities.
Jim Phillips, Executive Editor
Duflot Industrie High-tech nonwovens focus, business collaboration provide future growth opportunities. It is easy on this side of the Atlantic to think of the textile crisis the market domination by imported fabrics and apparel from the Far East as a U.S. problem, one that falls squarely and singularly on the shoulders of the American industry.But, in truth, the industries in virtually every Western country have been negatively impacted by the Asian financial crisis and the ability of low-wage, government-subsidized companies to sell textile products for a price often less than the cost of production for more developed industries. The most significant difference, in very general terms, between the U.S. industry and that on the European continent, is one of timing. While the American textile industry is in the midst in come cases, even the beginning of a transformation in philosophy, strategy and tactics the industries in various European countries are nearing the end of this cycle. There is perhaps no better example on the continent than the area in northern France known as the Nord-Pas de Calais, the largest city in which is Lille.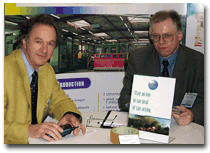 Pierre Lemaire (left), chairman, and Jacques Fourmeux, sales manager, Duflot About 200 kilometers from Paris, close to the North Sea and Belgium, the Nord-Pas de Calais was once among the worlds leading producers of commodity textile products and was particularly known for its wool and lace production. The area was second only to the Lyon area in terms of total textile production.Several decades ago, however, the region began feeling the effects of imported textile products. One by one, the traditional textile plants in such manufacturing centers as Roubaix began closing to the extent that many of the industry segments that elevated the region to world prominence are now practically nonexistent. Entering New MarketsUnderstanding that the immediate battle with imports was lost, but unwilling to concede the war, the resilient people of northern France began looking at areas of the industry in which they could produce superior products and bring them to market faster and better than the low-wage nations that had decimated the regions apparel fabrics business.As a group, the Nord-Pas de Calais companies turned to technical textiles. Perhaps not as widespread or as robust as the French wool trade of 50 years ago, technical textile production in this region has nevertheless returned a stable manufacturing base to the region and has provided opportunities for future growth.An example of the turnaround in this area of France can be found in a company called Duflot Industrie S.A., a nonwovens manufacturer located near Cambrai, a city in France as noted for its confections as its textiles. In 1994, with fiberfill for clothing, pillows and the like as its primary business, along with flame-retardant nonwovens for protective clothing, Duflot teetered on the brink of oblivion. Purchased by Pierre Lemaire, the company quickly shed its fiberfill business and concentrated on the more specialized aspect of flame-resistant products. Lemaire and Sales Manager Jacques Fourmeux began aggressively seeking entry into the burgeoning transportation market in France, as well as looking at potential applications in the construction industry. These two segments now account for more than 50 percent of Duflots sales, which have doubled since Lemaire purchased the company.There is a committed focus on research and development, Lemaire told
Textile World
. We have a full-time staff of two in this area with another 10 or so on a flexible basis. The clear air is for us to focus on high-tech sectors and stay out of the others where pan-European competition is too fierce. We spend an average of two years on pure research, studies and development before bringing a product to market.New products are always developed in response to customer demands, he said. Firefighters in southern France are a case in point. They regularly suffer heat-related illness from tackling forest fires, so the enormous challenge was to develop sweat-transmitting clothing without compromising on fire protection properties, Lemaire said. That is exactly what we did, with an insulating microporous nonwoven. The same approach produced fire- and attack-resistant chain-mail-lined nonwovens for European rail operators who wanted protection for their inner-city service staff.Duflot has entered a host of other niche markets as well, including nonwovens for body armor, blast barriers and special nonwovens fabrics for the French aerospace industry. Fire Barrier FeltsPerhaps nothing engenders as much pride in a French national as the countrys high-speed TGV train system, which can traverse the 180-kilometer journey from Paris to Lille in approximately 56 minutes. With obvious pride, Fourmeux points to the fabric covering the seating in this technological marvel and proclaims it to be of Duflot origin. The fire-barrier felts produced by Duflot allow protection and insulation of filling materials, usually foams, from a possible source of inflammation.For automobile manufacturers, Duflot produces nonwovens for noise abatement and other applications. For construction industry customers, the company has recently developed an underfloor noise insulation blanket for tiled floors. Duflots newest offerings include a thermal insulation product for aircraft bodies, a lightweight fire barrier material for aircraft seats and an anti-vandal material designed for public transport seating. Future plans include entry into the filtration market, where Lemaire sees considerable opportunity.Primary technologies used by Duflot are needling, thermobonding, calendering and finishing. Duflot has two complete Thibeau-Asselin needling lines, a thermobonding oven, Lemaire calenders, ribbon slitting machinery and cutting presses.We have a production capacity of more than one million square meters per month, Lemaire said, and we have the capacity to accept both large and small orders. Our maximum production width is 3.8 meters, and all production is closely controlled according to international standards. Duflot has been ISO 9002-certified since 1999.From the absolute depths of financial hardship, Duflot has risen to occupy a preeminent position in the nonwovens and technical textile industry in the north of France much as the region as a whole has prospered with a new focus on meeting the specialized demands of a global technical textiles market. Much of the companys success can be attributed to the tenacity of Lemaire and his management team and the aggressive entry into new markets. But part of it can also be attributed to the unity with which the French technical textiles sector works toward accomplishing a common objective. ClubtexAn interesting element of the success northern France has generated in this area is the inter-company cooperation among a number of companies engaged in developing the technical textiles market. A regional association, known as Clubtex, is funded by the French government and the individual companies within the region. Clubtex promotes the interests of its 36 members and assists in market development activities. In this fashion, the technical textiles industry in the Nord-Pas de Calais is capable of speaking with a single voice and can aggressively pursue opportunities for the region as a whole that might be outside the scope of individual companies.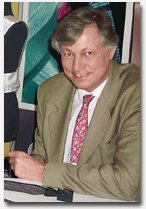 As Patrice Gallant, chairman of Clubtex points out: We should stop fighting each other for shares of an existing market and work together to create new ones. Were all racking our brains for solutions when, often, theyre right next door. By pooling what we know, we increase what we can achieve.Gallant is also the CEO of Rubans Gallant, a weaver of technical tapes and webbings in Roubaix. Recently, Rubans Gallant and Dubar Warneton, a broadcloth weaver, developed a lighting fabric constructed using optical fiber in either the warp or weft direction. The two companies worked together to devise a process for weaving and finishing the fabric that allows light to escape. End-uses include accessories for garments, as well as safety applications. The cooperative approach to technical textiles appears to be working in this region of France something to be admired and, perhaps, emulated.


May 2002
Advertisement