Palmetto Escape
AATCC highlights global challenges at world's largest technical conference dedicated to textile wet processing.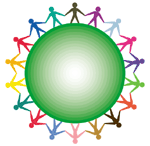 Palmetto Escape
AATCC highlights global challenges at worlds largest technical conference dedicated to textile wet processing.
A keynote speech by A. Blanton Godfrey titled Globalization: Trends, Challenges and Observations A Worms Eye View from a Semi-Outsider sets the theme for the American Association of Chemists and Colorists (AATCC) 2001 International Conference and Exhibition. The conference will be held at the Hyatt Regency in downtown Greenville, S.C., October 21-24.Conference events begin with a welcoming reception at the Hyatt on Sunday evening, October 21.Dr. Godfrey, dean, College of Textiles, North Carolina State University (NCSU), Raleigh, N.C., will deliver his keynote address Monday morning, October 22, as a kick-off to the days events.This year, the program will feature 17 technical sessions and more than 77 presentations on preparation, dyeing, ink-jet printing, finishing, enzyme technology, protective textiles, innovation technologies, color science, quality, marketing and environmental concerns. A searchable CD-ROM of the conference papers is included with registration. Additional CDs may be ordered.Separate registration is required for the Finishing Tutorial featuring Peter J. Hauser, Ph.D., associate professor, Textile Chemistry, College of Textiles, NCSU, held October 21. The tutorial includes an introduction to fabric finishing, with emphasis on the chemistry and equipment used to achieve desirable fabric properties, such as durable press, flame retardancy, water repellency and others. Mechanical processing to provide dimensional stability and face finishing effects, such as napping and shearing, will also be addressed.Visitors may view exhibits located at the Hyatt, Monday, October 22, and Tuesday, October 23. Exhibits will feature equipment, color science, dyes and chemicals, and testing services for the textile wet-processing industry. Exhibitors will offer commercial presentations showcasing their product innovations and services. Approximately 30 different posters will be on display Monday and Tuesday at the poster session. Presenters will be in attendance both days from 3 p.m. until 4 p.m.A reception will be held Tuesday evening prior to the Awards Banquet. The banquet program will feature the presentation of the Olney Medal for outstanding achievement in textile chemistry, the Harold C. Chapin Award for service to AATCC and the Henry E. Millson Award for invention. Beach and swing dance music from RazzMaJazz will follow dinner. Additional tickets for the banquet may be ordered in advance.During the History session on October 22, the Olney Medal Address will be presented by the award winner.Various competitions will take place during the conference, including the Textile Bowl on Monday evening. Teams of college and university student chapter members will compete for prizes. Ann Laidlaw of Shelyn Inc. will serve as the master of ceremonies. A panel discussion and reception for students and faculty will follow the competition.Winners of the Herman and Myrtle Goldstein Student Paper Competition, sponsored by the AATCCs Textile Education Committee, will be announced at the Awards Banquet. Papers are judged on originality, scientific value and presentation.Results of the Intersectional Paper Competition will also be announced at the Awards Banquet. The competition provides local sections the opportunity to contribute original research findings to textile wet-processing literature.For guests of conference attendees, the Palmetto section of AATCC has arranged sightseeing tours. Participation in the guest program requires a pre-registration of $95.00. The agenda includes tours of the BMW Zentrum, downtown Greenville, the Greenville County Museum of Art, the South Carolina Botanical Garden and Fran Hanson Discovery Center.
For more information about the AATCC 2001 International ConferenceandExhibition, contact the AATCC Technical Center, P.O. Box 12215, One Davis Drive, Research Triangle Park, NC 27709-2215; (919) 549-3549; fax (919) 549-8933; www.aatcc.org.
AATCC 2001 International Conference And Exhibition Timetable
Sunday, October 21Registration12:00 p.m.-8:00 p.m.Tutorial Session: Finishing1:00 p.m.-5:00 p.m.Welcoming Reception6:00 p.m.-8:00 p.m.Monday, October 22Registration8:00 a.m.-5:00p.m.Guest Program8:30 a.m.-4:00 p.m.Keynote Presentation8:30 a.m.-9:00 a.m.Exhibits9:15 a.m.-5:00 p.m.Technical Program Session 1: IPC/General9:15 a.m.-12:00 p.m. Session 2: Herman And Myrtle Goldstein Student Paper Competition9:15 a.m.-12:00 p.m. Session 3: Business And Marketing9:15 a.m.-12:00 p.m. Session 4: Protective Textiles9:15 a.m.-12:00 p.m. Session 5: Dyeing2:00 p.m.-5:00 p.m. Session 6: Textile Care Developments2:00 p.m.-5:00p.m. Session 7: History2:00 p.m.-5:00 p.m.Poster Session3:00 p.m.-5:00 p.m.Textile Bowl5:00 p.m.-6:00 p.m.Panel Discussion And Reception For Students6:00 p.m.-7:00 p.m.Tuesday, October 23Registration8:00 a.m.-5:00 p.m.Guest Program8:30 a.m.-4:00 p.m.Exhibits9:00 a.m.-5:00p.m.Poster Session9:00 a.m.-4:00 p.m.Technical Program Session 8: Environmental9:00 a.m.-12:00 p.m. Session 9: Preparation9:00 a.m.-12:00 p.m. Session 10: New Technologies9:00 a.m.-12:00 p.m. Session 11: Quality9:00 a.m.-12:00 p.m. Session 12: Dyeing1:30 p.m.-5:00 p.m. Session 13: Enzyme Technology1:30 p.m.-5:00 p.m. Session 14: Finishing1:30 p.m.-5:00 p.m.Awards Banquet Reception (Cash bar)6:15 p.m.-7:15 p.m.Awards Banquet7:30 p.m.-11:30 p.m.Wednesday, October 24Registration8:00 a.m.-12:00 p.m.Technical Program Session 15: Ink-Jet Printing9:00 a.m.-12:00 p.m. Session 16: Troubleshooting For Preparation, Dyeing And Finishing 9:00 a.m.-12:00 p.m. Session 17: Color Science9:00 a.m.-12:00 p.m.Conference Closes12:00 p.m.AATCC Exhibiting CompaniesABCO IndustriesAdvanced Testing InstrumentsAn-Cor Environmental ServicesAnhui Fengyang DyestuffsandChemicals Co. Ltd.Atlas Electric DevicesBayer Corp.Blackman Uhler Chemical Co.Boehme FilatexBruker Optics Inc. Minispec DivisionChemtall Inc.CHT R. Beitlich Corp.Ciba Specialty ChemicalsCognis Textile TechnologyCotton IncorporatedDatacolor InternationalEverlight Chemical Industrial Corp.GretagMacbethHigh Point Textile AuxiliariesHoover Material Handling Group Inc.HunterLabMahlo America Inc.Minolta Corp. Mitsubishi International Corp.Omnova SolutionsQ-Panel Lab ProductsRoaches InternationalRussell-Stanley ServicesSDCSGS U.S. Testing Co. Inc.SheLyn Inc.Testfabrics Inc.Tex-Labs SalesandServiceTextile Industries/
Textiles Panamericanos
Varian Inc.
October 2001
Advertisement