Finding The Right Professional
Seeking assistance is a crucial process in the long-term success ofany textile business.
By Mark E. Battersby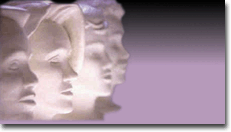 W hen a textile business executive has a medical problem, he or she normally seeks medical advice. Why then do so many of those same executives shy away from seeking advice or assistance in areas that are important to the health of their businesses?

Experienced textile business executives are just as apt as neophytes to overrate their own knowledge — or their ability to handle chores that could more economically be left in the hands of a competent professional. That's right, many executives have discovered that the advice services of a professional don't cost; in fact, they usually more than pay for themselves. If proof is required, an owner or manager has only to think about the relationship they currently enjoy with one of the most important professionals in the operation of their textile, apparel and fiber businesses: their banker.
A Key Professional
It is always surprising just how many otherwise astute textile executives use the services of a bank merely because of convenience. In fact, very few executives could describe all or even the majority of services offered by their current bank, let alone how much they cost.

Despite the recent consolidation of banks into "mega-banks," they are still competing for business. The trend appears to be pricing individual services separately. Just like the corner store, today's banks offer a checking account and loans at a variety of prices, interest rates or fees. Needless to say, all services and loans will be priced lower for a textile business that uses other services offered (at a price, naturally) by that bank and lower still if a number of services are used.

How can any executive be expected to know what services are available from their current bank and how they stack up with the services and fees offered by competing financial institutions? Just as much attention should be paid to finding a good banking or financial professional as goes into locating each and every professional used by your business. That means shopping.

Shopping for the right bank is an integral part of your business's long-term success. A banking professional, no matter how convenient, who doesn't know your business, your industry or you, might be more reluctant to go to bat for you when you seek financing. Every textile executive should have access to a banking professional, a professional who can act as an advocate for the textile operation with the bank as well as explain those services that the bank offers that might benefit the textile, apparel and fiber operation.
Which Professional Services?
With so many types of professional services available to help your textile operation today, the first step to finding a qualified, competent — and affordable — professional is, of course, to understand just what types of services are needed by and would benefit the textile operation the most. Only after deciding which services are the most important or the most useful in guiding the textile operation's growth and to what extent those services will be needed, should any search begin.

Among the many types of professionals used by the average textile company are accountants and lawyers. Of course, there are also the many different categories of computer specialists, general business consultants as well as industry advisors, financial consultants, human resource consultants and the like. For the time being, let's concentrate on the most popular — and useful — types of professionals. Most importantly, we'll also address the question of how to find those needed professionals.

A good accountant is the most important outside advisor available to most textile businesses. The services of a lawyer, insurance broker or business consultant are all vital during specific periods in the growth of any textile, apparel and fiber operation or in times of trouble. However, it is usually the accountant who will have the greatest impact on the ultimate success or failure of the textile business.

Every executive must decide whether their operation's volume of business warrants a full-time bookkeeper or bookkeeping department, an outside payroll or accounting service or merely a year-end accounting and income tax preparation service. Remember, however, that even the smallest, unincorporated textile business usually employs an outside public accountant to prepare the operation's financial statements.

Whenever money is borrowed, bankers and other lenders want to see a balance sheet, an operating statement or other financial statements. If a reputable public accountant has prepared these, they will be far more creditable than if self-prepared.

Public accountants must meet certain proficiency levels in order to be licensed by the state in which they practice. This does not ensure that either a so-called "certified public accountant" or a business accountant will do a good job for the textile operation, but it does narrow the field somewhat.

Local, regional and state professional associations are usually quite willing to provide referrals. The best way to locate an accountant, however, remains the tried-and-true method of asking others. Ask other textile executives. Ask business owners, the operation's banker or lawyer for recommendations.

How much does a good accountant charge? Their fees, like those of lawyers, doctors and other professionals, vary widely. A neighborhood-based accountant may charge $60 and up per hour while some of the large, nationally known accounting firms might charge $100 to $250 per hour or more for the services of their personnel.
Questions To Ask
It should go without saying that the worst way to find an accountant or an accounting firm is to simply "call one up and hire him" sight unseen. Most candidates for the needed accounting professional or firm should at least be asked the following:

• Is timely service always delivered? Accounting information can become dated quickly. And since the principle purpose of that accounting data is to help better manage the textile operation, except for annual information, most accounting data and reports should be no more than 10 to 30 days old.

• What services beyond the usual reporting and number-crunching are offered? Today's economic climate has forced many CPAs to specialize in such fields as information and computer services, financing, credit and collections, payrolls, estate planning and even out-placement services for departing executives and employees.

• If the professional services needed by the textile operation would be best provided by a firm, will the same people always service your account? Who else in the firm will be available for second opinions?

• How can the accountant or accounting firm help you make your textile operation more profitable? It sounds like a smart-alecky question, but the answer can help any executive find out if prospective professionals are interested in your business. Did they review the financial information you provided prior to the interview? Did they make sure you understood the accounting concepts, instead of just tossing off a bunch of jargon?

• How are fees structured and calculated? The accounting firm should be able to quote a specified amount geared toward the format and time frame in which you submit the raw data for the textile operation.
Finding Legal Professionals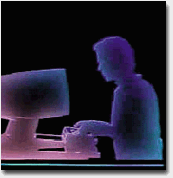 Finding an attorney, specifically, the right attorney, is important. Lawyers who can meet the needs of a textile company should possess several key qualities. Among the most important are honesty, experience and availability.

The textile company should choose a lawyer who has both the time and willingness to sit down and discuss legal matters. A great lawyer, even one particularly knowledgeable about the textile industry, who is difficult to reach is worthless.

Closely related to availability is dependability. Make sure that the attorney can follow through on any problems that may arise. Lawyers, after all, are selling a service. If that lawyer can't provide those services on time and in good order, at a price consistent with its value, keep looking.
It is important to understand the attorney's fee schedule since this is the biggest area of misunderstanding between clients and their attorneys. In fact, it is best to have the agreement in writing.
Finding A Consultant
There are many, many extremely qualified specialists willing to lend the expertise to your textile operation. Once you have decided which — if any — types of specialists will benefit your textile operation, help it grow, refine its operation or assist in better employee or customer relations, a search should be undertaken, keeping the following in mind:

• Remember, good consultants aren't always geographically bound; they'll travel and frequently they will "tele-commute" via computer and modem.

• The best referral system is word of mouth. Ask local executives whom they have used. Trade associations can also be useful in recommending consultants experienced in the industry. That's a big advantage since they won't have to be trained on industry-specific issues.

• Don't assume that a consultant is good just because they've been in business for awhile. A bad one can screw up one job after another and make a living at that.

• It goes without saying that you should always check references carefully. If you're searching for technical know-how, don't just call the consultant's former customers. If possible, visit them to inspect his or her "work product," especially how it performs for nontechnical users.

• When you are interviewing consultants, pretend that you're hiring an employee. You may not be able to judge the person's level of expertise, but you know a jerk when you see one. People skills matter because consultants deal with you and your staff as they learn how the company works so they can customize the system.

• Ask about professional affiliations. Membership in the Independent Computer Consultants Association, for example means that the individual subscribes to a code of ethics. It also indicates a dedication to professional development. Then call these groups to verify that the person is in good standing.
Still More Professionals
Every executive is well aware of the fact that insurance is an important part of doing business. Knowing what insurance coverage is necessary, where to obtain that specific coverage and affording that insurance are all questions that must be addressed. Here too, dealing with a professional doesn't cost, it pays.

While there are insurance consultants who expect to be paid for their advice, another type of professional frequently offers invaluable advice in the hope of selling that insurance coverage: an insurance broker.

An insurance "agent" is usually the employee of one insurance company that may or may not offer all the coverages desired by the textile operation at competitive prices. An insurance " broker," on the other hand, represents many different insurance companies and has access to all types of coverages in every price range.

An insurance broker not only advises about desirable coverages, but is in a position to search among the companies he or she represents for the best coverage at the lowest price. Both the consultant and broker can suggest strategies for reducing the cost of insurance coverage.

The insurance broker, obviously, is interested in selling insurance. His income comes from the commissions on the policies he sells. The broker offers an important service, a service every bit as valuable as those services provided by the textile, apparel and fiber operation's accountant or lawyer.

It is surprising how many textile companies use the services of an accountant, lawyer or insurance company or broker merely because of convenience. Even the most astute executive accustomed to obtaining the best products or goods delivered on time and at a reasonable price, rarely shops for professional services — even when those services may be necessary to the survival of the textile business.

While it is possible for an executive to "shop" forever without locating a professional capable of providing the sought-after service on a timely and economical basis, the majority are experienced enough shoppers to know when to compromise. But, the search should continue.

Once an executive has decided the scope of outside professional services that are needed to help the textile operation grow and prosper, the recommendations of friends, business acquaintances and other professionals should be sought.

The process of finding the right professional should also include a personal interview. Most professionals offer a free first meeting. At that meeting, the executive discusses what he needs in the way of services and attempts to discover whether the professional can provide those services.
Moderating Professional Fees
Everything is negotiable. Every textile executive with the knowledge of just what services are required can "shop" for the right professional. And even the largest firm of professionals will outline their fee structures. However, it is only recently that many business owners and managers have begun using the competitive bidding process for some professional services.

An increasing number of businesses have begun treating professional services as a commodity - that is bidding out the services and relationship required to a range of firms, not all high prestige. This has proven to be especially valuable in accounting and law, two areas few shop sufficiently.

The final step is an ongoing one. Continue to shop for the professional who best suits the needs. Somewhere, the executive will find a professional more qualified, less expensive, more attuned to his or her needs and the needs of the textile business than the present professional. After all, there is no one professional who will make every client happy.

Ask, evaluate and shop for those mandatory professional services - but only after understanding what services are actually required.
---
Editor's Note: Mark E. Battersby is a tax and financial advisor from Ardmore, Pa. He writes a weekly farm taxes column syndicated in 45 newspapers and a topical tax column carried by several trade magazines and more than 25 business publications.
---
April 2000
Advertisement