Freudenberg Nonwovens Expands In Brazil
Germany-based Freudenberg Group's Freudenberg Nonwovens Business Group is expanding operations at its manufacturing facility in Jacarei, Brazil, in the Federal State of São Paulo. The company will be adding a new production plant for its technical products and hygiene market segments. The investment is part of a budget totaling 40 million Brazilian reals (US$16.7 million) that was set aside in 2013 to fund capacity expansions, innovations and general process improvements for Freudenberg Group's various Brazilian operations.

"Thanks to the close cooperation with experts in Weinheim [Germany, location of Freudenberg Nonwovens' headquarters and R&D center], we will be able to manufacture even better specialist hygiene products in the future using tried and tested nonwovens' technology," said Juan Carlos Borchardt, Freudenberg's regional representative for South America. "That will strengthen our competitiveness as a globally-active Group. Sales will rise significantly with the nonwovens manufactured in the new. Our existing product portfolio will be expanded. We will be able to manufacture quite special solutions — such as printed or especially light, cotton-like nonwovens."

Freudenberg Group is also expanding it automotive-related activities at its Diadema, Brazil, manufacturing facility. In partnership with Japan-based Nippon Oil Seal Industry Co. Ltd. (NOK), the company will bring online a new line for the production of thermoplastic high-performance components that will be customized for the Brazilian and South American automotive industry.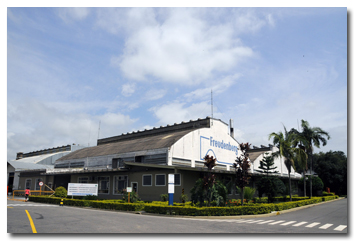 February 11, 2014
Advertisement