IDEA13 Exhibitor Preview: Autefa Solutions
FRIEDBERG, Germany — March 7, 2013 — "AUTEFA Solutions will be represented at IDEA for the first time in April," says CEO Dr. Stefan Schlichter. "We will be presenting economical concepts and individual solutions for nonwoven manufacturers." At the AUTEFA Solutions booth in Hall C No 1712 visitors will find information about the latest developments and technical experts will also be available for discussions.
The Injection Card Plus uses the aerodynamic principle for gentle fiber treatment. The improved carding effect, the modular machine construction, and the easy cleaning system in particular make the machines suitable for high production spunlace lines and ADL nonwovens.The Crosslapper Topliner is a key machine in many nonwoven installations.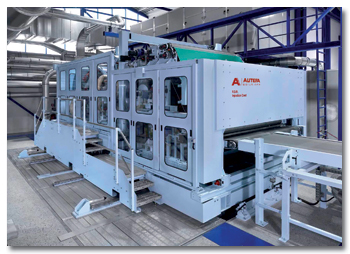 Autefa's injection card
The Crosslapper Topliner increases product quality in new installations or as a replacement in existing lines, while contributing to saving raw materials at the same time.
The needle loom Stylus is equipped with the innovative Variliptic drive system, which enables high production speeds while also ensuring a gentle needling of the nonwoven fabric. This is particularly important during the first process step, the preneedling. The Variliptic drive system optimizes the surface of the nonwoven fabric, while also protecting fibers and minimizing the needle wear. The machine has been delivered to numerous customers and has shown and has shown its specific advantages in field operation.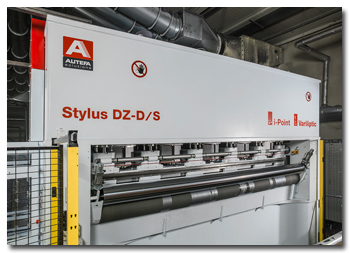 Autefa's needle loom stylus
AUTEFA Solutions is still a new name for many nonwoven manufacturers, but it represents companies with a long-standing tradition. Three machine manufacturers represent the company AUTEFA Solutions. These are AUTEFA in Friedberg, Austria-based Fehrer in Linz, and the Italian company F.O.R in Biella as well as the newly founded companies AUTEFA Solutions North America and AUTEFA Solutions Wuxi, China.
AUTEFA Solutions delivers complete lines as well as individual machines for nonwovens manufacturing. Additional applications include the production of artificial leather, filter products,and paper-machine felts to automotive felts, geotextiles, floor coverings, felts for insulation and nonwovens for the hygiene industry. AUTEFA Solutions machinery can also be used for the production of glass-fiber or carbon-fiber reinforced plastics. These nonwovens are used in automotive construction, shipbuilding, the aircraft industry, and wind turbines.
CEO Dr. Stefan Schlichter continues: "Our subsidiary AUTEFA Solutions North America Inc. in Fort Mills, S.C. provides constant support for customers as well as a quick and effective spare part service."

Posted on March 18, 2013

Source: Autefa Solutions Germany GmbH
Advertisement