June 2013
The Washington-based American Chemical Society's Chemical Marketing and Economics (CM&E) group has presented the Leadership Award for a Lifetime of Achievement to Jon M. Huntsman, founder and executive chairman, Huntsman Corp., the Woodlands, Texas.

Paris-based Lectra has appointed Shane Cumming vice president of sales, fashion, for North America.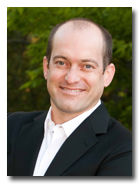 Cumming
Mauldin, S.C.-based Mount Vernon Mills Inc.'s
Riegel
Division has named
Raja Dhandapani
director of global sourcing.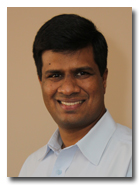 Dhandapani
The
Southern Textile Association (STA)
, Gastonia, N.C., has elected
Ken Rada
, Duke Energy, president;
Judson Boehmer
, La France Division, Mount Vernon Mills, first vice president;
Todd Wemyss
, Glen Raven Inc., second vice president; and
Mike Kingsmore
, Palmetto Finishing LLC, member-at-large. STA also has presented
Larry W. Oates
, Carolon Co., the David Clark Award for distinguished leadership and service. STA also has elected the following to its Board of Governors:
Steve Adams
, Seydel-Woolley & Co. Inc.;
Jason Copland
, Copland Fabrics Inc.;
Carson Copeland
, Valdese Weavers LLC;
Scott Malcolm
, ITEMA America Inc.;
Robert Woodard
, National Spinning Co. Inc.;
Mike Strader
, Pharr Yarns;
Tena Cogswell
, Leigh Fibers; and
Caroline Stewart
, Louis P. Batson Co.
Advertisement
Bozeman, Mont.-based
TEXbase Inc.
has named
Wayne Huyard
president and CEO, and has appointed
Greg Gianforte
a member of the Board of Directors.
United Kingdom-based
James Heal
has appointed
John Child
to the Board of Directors.
Boulder, Colo.-based
Cocona Inc.
has named
Chris Leyes
COO;
Jim Hind
, vice president, global sourcing; and
Gregory Haggquist
chief technical officer.
Valdese, N.C.-based
Valdese Weavers LLC
has appointed the following to its Contract Division:
Scott George
, vice president sales and marketing;
Fay McFetridge
, design director; and
Rosemary Harley
, senior designer.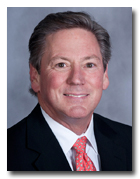 George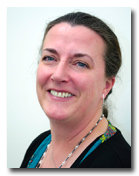 McFetridge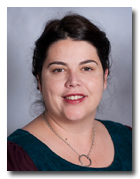 Harley
Italy-based
Durst Phototechnik AG
has appointed
Christoph Gamper
CEO.
Italy-based
Niggeler & Küpfer Textile S.p.A.
has named
Costantino Ferrandino
sales manager, Algitex — Principio Attivo — La Panamà Division.
Dallas-based
Haggar Clothing Co.
has appointed
Don Schneider
vice president director of sales.
Dunlap, Tenn.-based
Dunlap Industries Inc.
has named
Knox Garmany
IT director and
David Jones
network manager.
Portland, Ore.-based
Skins Compression Clothing
has named
Ben Harper
channel manager, Endurance and Winter Sports business; and
Ted Lohr
, Centripedal Sports Inc., sales representative, Northwest region.
West Warwick, R.I.-based
Chase Machine & Engineering Inc.
has named
Jim Weeden
sales executive.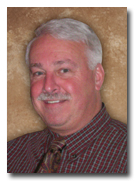 Weeden
Burlingame, Calif-based
Ruby Ribbon Inc.
has named
Patti Cazzato
chief merchandising officer.
The
American Association of Textile Chemists and Colorists (AATCC)
, Research Triangle Park, N.C., has presented the AATCC Millennial Marketing Award to the following students at Florida State University, Tallahassee, Fla.:
Delia Bledsoe
,
Karolina Borchert-Hunter
,
Brittany
McNally
,
Samantha Tira
, and
Natasha Salman
, first place;
Allison Bouis
,
Beca Branch
,
Kyle Strype
and
Erika Akerley
, second place; and
Taylor Bowen
,
Ashley Reddick
,
Jeff Pelage
and
Changhyun Nam
, honorable mention. AATCC also has named the following winners of the 2013 Materials Research Poster Competition: Industrial/Technical/Sports Materials Category - 1st place:
Seth Moczydlowski
, Philadelphia University, "Effect of Commercial Screen Printing Ink on the Thermal Performance of Running Shirts"; 2nd place:
Ihsan Uluturk
, University of Massachusetts-Dartmouth, "Developing Ion Exchange Membrane from Waste Expanded Polystyrene for Heavy Metal Removal from Industrial Wastewater"; Medical/Biomedical/Protective Materials and Devices Category - 1st place:
Jing Liang
, North Carolina State University, "A Double Layer Nerve Conduit for Peripheral Nerve Regeneration"; 2nd place:
Kayla Stevens
and
Nicholas Rusin
, Philadelphia University, "A Study of Changes in Mechanical Properties of Hernia Mesh Material After Exposure to Concentrated Acids."
The following apparel design students from Lubbock, Texas-based Texas Tech University have been named winners of the Cotton and Denim Runway 2013 design contest, sponsored by Plains Cotton Cooperative Association (PCCA), Lubbock, Cotton Council International, Washington, and Cotton Incorporated, Cary, N.C.:
Caitlin Moore
, men's jeans category;
Elaine Morton
, women's jeans category; and
Emily Taylor
, casual wear category, as well as the Cotton Research/Trend Board category.
June 2013