September 2012
OptiTex Ltd.
, Israel, has signed an affiliate agreement with Milan-based C&C Co. S.r.l. under which C&C will distribute OptiTex's products in Italy.
Laconia, N.H.-based
Madeira USA Ltd.
has released Source Guide: "The Commercial Embroiderers' Complete Catalog of Supplies."
China General Plastics Corp. of America (Enduratex)
, City of Industry, Calif., has launched the Enduratex Design Center app for ipads, iphones and other iOS-compatible devices.
Heytex-Gruppe
, Germany, has introduced HEYTex® Soft Blueback indoor banner material with blue back.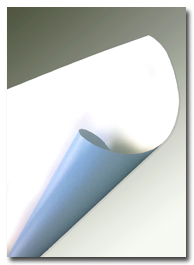 Heytex-Gruppe's HEYTex® Soft Blueback material

Visual 2000 International Inc.
, Montreal, has added capabilities to its Visual End-2-End™ fashion solution.
Wichita, Kan.-based
Invista
's Cordura® Denim fabric with Lycra® fiber is featured in Millet's Crag Denim pant and Capri; and its Cordura Denim, NYCO and Naturalle™ fabrics are featured in Timberland's men's water-resistant Tilt Denim Jeans, Cargo Canvas Short, and waterproof marine jacket.
CIMdata Inc.
, Ann Arbor, Mich., has published the paper "CAD Selection Considerations: Product Assemblies."
StarChem LLC
, Wellford, S.C., has released its Operations Guide.
Research and Markets Ltd.
, Ireland, has published "Trends in US Textile and Clothing Imports, 2012 Edition" and "Woven Textiles: Principles, Technologies and Applications."
September 2012
Advertisement