February 2010
New York City-based Jones Apparel Group Inc. has appointed Richard Dickson president and CEO, Branded Businesses of Jones Apparel Group Inc., and has promoted Stacy Lastrina to chief marketing officer.

The Washington-based National Council of Textile Organizations' Vice Chairman David Hastings, Mount Vernon Mills Inc., has been appointed to the Cordova, Tenn.-based National Cotton Council's Board of Directors to represent the manufacturing sector.

Newton, Kan.-based Bunting Magnetics Co. has named Paul Scott design engineer for its Material Handling product line.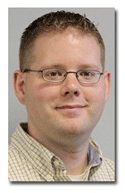 Scott
Lexington, Ky.-based
Tempur-Pedic International Inc.
has elected
Evelyn S. Dilsaver
to the Board of Directors and to the Board's Audit Committee.
Paris-based
Lectra
has appointed
Philippe Ribera
software marketing director.
Richmond, Va.-based
Tredegar Corp.
has promoted
Kevin A. O'Leary
to vice president, chief financial officer and treasurer; and
Frasier W. Brickhouse II
to controller.
Atlanta-based
Process Control Corp.
has named
Tim O'Haren
national sales manager.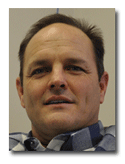 O'Haren

Burlington, Vt.-based
Darn Tough Vermont
has named
Mark Comcowich
director of sales and marketing.
P2i Ltd.
, England, has appointed
Joy Gruver
sales manager, Footwear and Performance Textiles, based in Los Angeles.
Switzerland-based
Schweiter Technologies AG
has appointed
Ernesto Maurer
CEO, SMM Textile Machinery division, effective April 1, and has expanded Schweiter Technologies Group Management to include
Georg Reif,
CEO, Composites division;
Martin Klöti
, head, Reporting & Controlling; and
Ian von Fellenberg
, head, Corporate Development.
Rio Rancho, N.M.-based
U.S. Cotton LLC
has promoted
John Nims
to CEO.
Rieter Management AG
, Switzerland, has presented the Rieter Award 2009 to the following recipients:
Ajit Singh
,
Caio Sado
,
Saidur Rahman
and
Bakhriddin Turakulov
.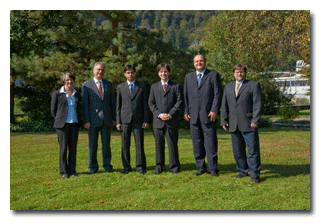 From left to right: Andrea Ott (Rieter), Peter Illi (Rieter), Rieter Award winner Ajit Singh (India), Rieter Award winner Caio Amaral Sado (Brazil), Reto Thom (Rieter), Erwin Wüthrich (Rieter)

West Conshohocken, Pa.-based
ASTM International
has named
Dr. Roger E. Stoller
, Oak Ridge National Laboratory, chairman of the Board of Directors.
The
National Retail Federation'
s Associate Member Advisory Council, Washington, has elected
Jay Heavilon
, ARS Interactive, chairman and
Lindsay Parker
, Cisco Systems Inc., vice chair. The council also has elected
Anne Brouer
, McMillan Doolittle;
Joseph Coradino
, Pennsylvania Real Estate Investment Trust;
Frank Riso
, Industry Solutions Group; and
Adel Sayegh
, Universal Surveillance Systems, to the committee.
Finland-based
Ahlstrom Corp.
has appointed
William "Bill" Casey
senior vice president, Advanced Nonwovens, Ahlstrom's Corporate Executive Team. The company also made the following changes to its corporate executive team:
Seppo Parvi
is responsible for Sourcing operations;
Diego Borello
has taken on a new role in Sourcing; and
Paula Aarnio
is responsible for Sustainability.
Rock Hill, S.C.-based
Springs Creative Products Group LLC
has awarded
Mary Buckley Sutton
first place in the Brave and Beautiful Design Challenge.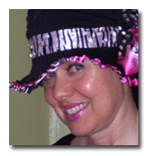 Sutton
The Roseville, Minn.-based
Industrial Fabrics Association International (IFAI)
has named
Peter F. McKernan
, Herculite Products Inc., chairman of the Board of Directors;
Kevin Yonce
, TCT&A Industries, first vice chairman and chairman elect; and
David Clarke
, Royal TenCate USA, second vice chairman. IFAI also has elected
Steve Ellington
, Glen Raven Custom Fabrics LLC;
Chris Nolan
, Nolan. UDA Pty Ltd.; and
Jeff Sponseller,
Miller Weldmaster, as members of the board.
Trevose, Pa.-based
Broder Bros. Co.
has appointed
Henry E. "Hank" Harrell
executive vice president, sales and marketing.
Germany-based
A. Monforts Textilmaschinen GmbH & Co. KG
has appointed
Gunnar Meyer
sales director.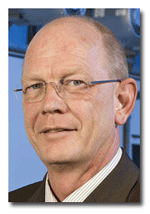 Meyer
F. Schumacher & Co.
, New York City, has promoted
Susan North
to vice president/creative director.
England-based
International Cotton Association Ltd. (ICA)
has named
Cliff White
, Olam/Queensland Cotton Group, president of the Board of Directors;
Ray Butler
, Cotlook Ltd., first vice president; and
Antonio Esteve
, Ecom Cotton Group, second-vice. ICA also has elected the following to the board:
Vinay Kotak
,
Joe Nicosia
,
Jordan Lea
,
Pat-Nie Woo
,
Takashi Shimazaki
, and
Ertugrul Tanriverdi
.
Dallas-based
Market Center Management Co.
has named
Katherine Li
a member of GlobalTex's international marketing team.
Fremont, Neb.-based
AccuQuilt
has named
Linda Pumphrey
sales product development manager.
Beresford, S.D.-based
Sioux Corp.
has promoted
Meg Bucy
to sales and marketing manager.
Natick, Mass.-based
Cognex Corp.
has promoted
Robert Willett
to president and COO in addition to his current role as president of the Modular Vision Systems Division.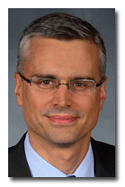 Willett

Tefron Ltd.
, Israel, has named
Amit Meridor
CEO.
New York City-based
HMX LLC
has appointed
Joseph Abboud
president and CEO.
Technical Absorbents Ltd.
, England, has named
James Docherty
product development executive.
The
Texas Tech University System
, Lubbock, Texas, has presented the Chancellor's Council Distinguished Research Award to
Dr. Seshadri Ramkumar,
associate professor of nonwovens and advanced materials at The Institute of Environmental and Human Health.
Hong Kong-based
AsiaInspection
has named
David Feig
business development manager, North America.
Faith Anderson
, Philadelphia University, has won first place in the 2010
Outdoor Retailer Winter Market
's Project OR student design competition.
U.S. Secretary of Commerce Gary Locke
has appointed
David Trumbull
, National Textile Association, a member of the Exporters' Textile Advisory Committee.
Bellefonte, Pa.-based
Nanohorizons Inc.
has appointed
Chris Haupt
vice president, Industrial Business Unit.
Advertisement